About us
The Vedic Math School is A Leading Organization And Known For The Development, Research And Traning On The Vedic Mathematics. The Organization Established In 2014, In This Short Period, We Have Achieved So Much Success To Spread The Awareness About The Vedic Maths And Its Significance To The Parent And Teachers Through Our Effort Under The Leadership Of Prince K. Jha, Who Is Also A Computer Science Engineer And Mathematics Enthusiast.
Our Acitivity
Our Core Activity Primarily Based On The Monumental Work Of His Holiness Jagadgur Sankaracharya Sri Bharti Krishna Tirthaji Maharaja Of Govardhana Maths, Puri( 1884 - 1960). We Are Trying To Apply And Enhance The Technique Of His Great And Wonderful Work Of Vedic Mathematics In Wider Area Of Modern Education System Through Our Talk, Seminar, Books, Magazines And Now Through Digital Medium Like Video And Website.
Our Achievements:
We Had Setup An Upward Trend From Our Establishment To Train The Number Of Student Across The Nation. Due To Rural Area In The Top Priority Of Our Educational Curriculum Activity, We Have Faced Some Problem Because Of Poor Infrasture In Many States, But Response And Support Of The Local People And Organisation Inspire Us, And We Are Indeed Obliged.
In Our Internal Research Index Shows Us Student After The Participation In Our Workshop Program Experience A Drastic Improvement In His Concentration And Interest In Mathematics Especially In Numeric Computation.
Many Of Educational Institute Firmly Believe That After The Workshop Or Event Of The Vedic Maths Overall Environment Of The Campus Had Improved And The Student Is Now Seeking More Interest In Mathematics And Socal Science.
real people real progress
One of the best two days where i personally learn a lot. Exceptionally well illustration of concept and the most i like is way of teaching. we are now want to join 15 days complete course of vedic maths. its really helpful in my calculation speed and accuracy. wonderful experience.
Bhavuk Prashad Sarthak.
Bhavuk Prashad Sarthak., DLF School Gajiyabad, U.P
We had attained two day workshop on vedic maths. its well Organised, Very Good Study Material and presented at right level. Whole session is very much Interactive. I think Workshop is helpful to all students and it was a wonderful experience to learn vedic mathematics.
vipasha agarwal
Student BBV , Pilani
Our Trainers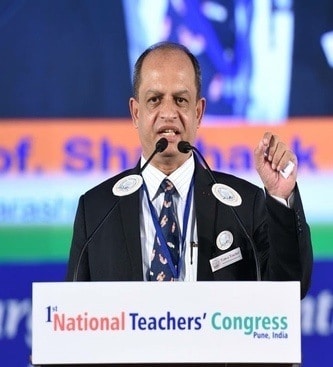 Teacher, Consultant, Corporate Trainer
Trainer, Motivational speaker
See More
Our Team Members
Saurabh Kumar
B.D.E (Kolkata Region)
Rohit Raj Verma
Business Development Executive (Bihar Region)
See More